CAP 50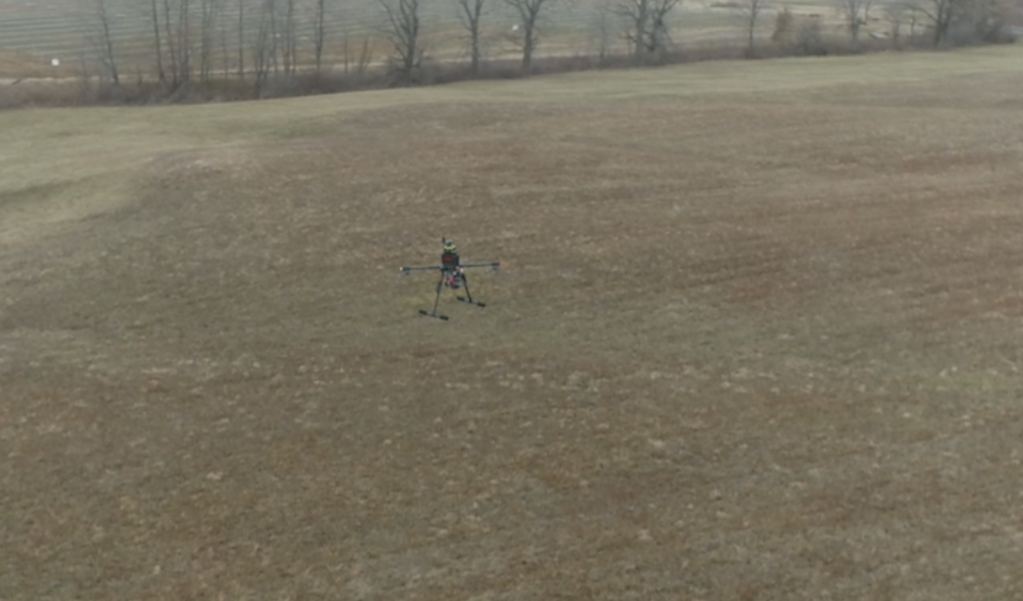 The Powerful, American Made Carlson Aerial Platform
The Carlson Aerial Platform (CAP50) is an American made UAS platform offering up to 6lbs payload capacity for advanced users in the law enforcement, surveying, construction, engineering, and related industries.
KEY FEATURES
Payload can include digital SLR camera or LIDAR scanner
Payload capacity up to 6lbs
RTK for accuracy
Tested in 50mph winds with max payload
Omnidirectional collision avoidance
22-minute flight time with 5lbs payload
Compactible design for easy transport
Full telemetry flightlog

 
Contact us for a quote today!
Carlson CRx Series
Minimize time spent; Maximize accuracy and efficiency
With a 5" touch screen, a more powerful processor for large files, automatic data backup, and the advanced positioning technology of STReAM360, Carlson's super-reliable CRx robotic total stations provide the most efficient way to survey.
X-MOTION™ Hybrid Drives
Scout: Quickly search for passive prisms
Full Connectivity
Robust, field-proven package
accXess™ EDM Technology
1", 2", 3", and 5" options
Contact us for a quote today!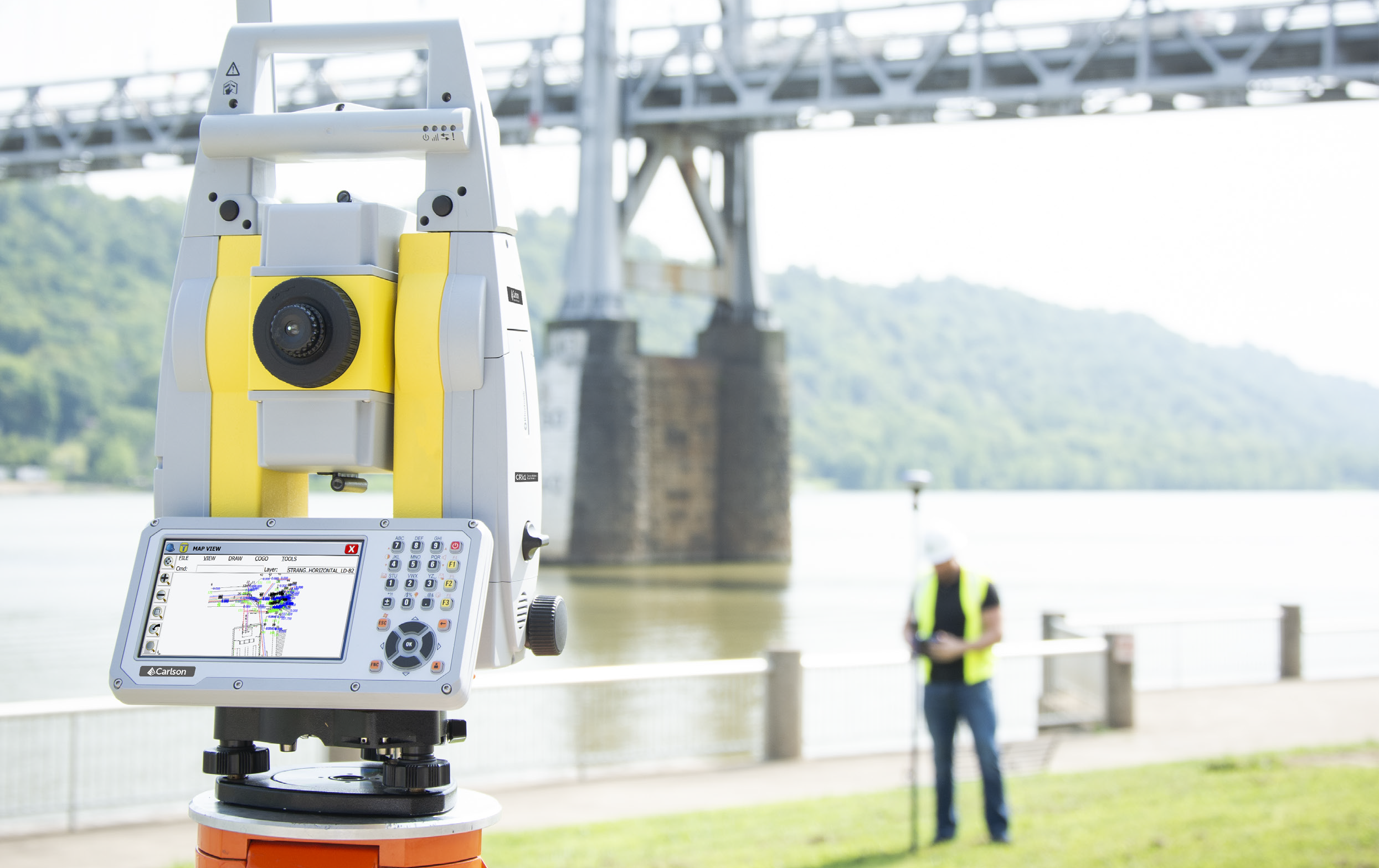 RTk5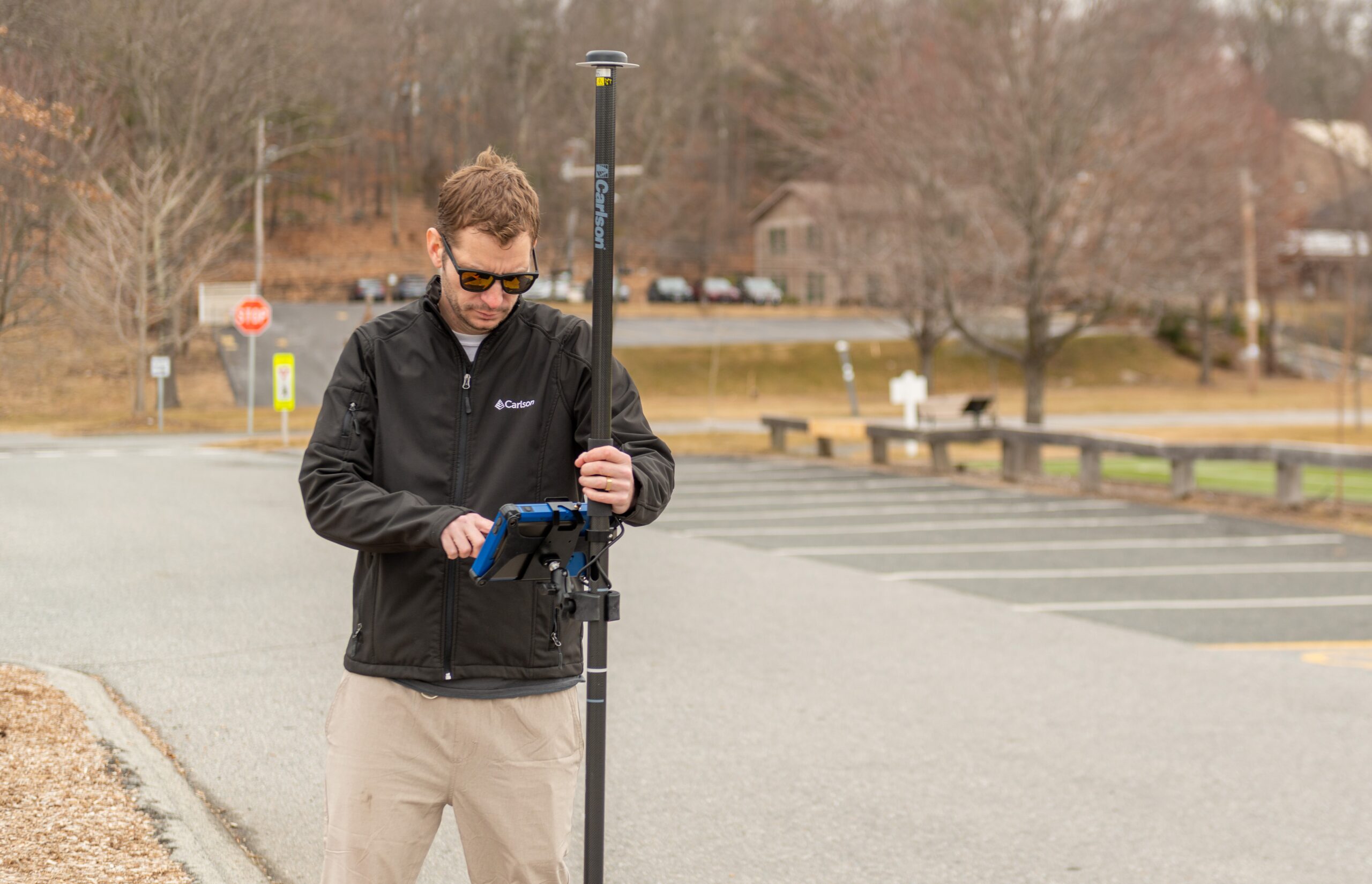 GNSS Solution
Advanced multi-frequency, multi-constellation (GPS + GLONASS + Galileo + BeiDou + QZSS) RTK GNSS performance
Carlson's Gama RTK engine provides the highest level of certainty
Powerful Windows 10 for office-to-field use
Plenty of memory – 8 GB RAM & 256 GB flash storage
Balanced & ergonomic; 25+% lighter than typical GNSS setups – 6 lbs (2.7 kg) with tablet, cradle, pole, and antenna
Gather live, centimeter-level positions directly into an Esri database with zero post processing
Contact us for a quote today!
RT4
The Premier Ruggedized Tablet
The Carlson RT4 is designed for crash and crime scene mapping, along with GIS mapping and is bundled with Carlson CSI MobilePC – the Windows-based data collection program. CSI MobilePC includes the option of running in GPS, Total Station or Hybrid modes for the most versatility. The RT4 can also be used in the office with any Carlson office software. With 8GB of RAM and 128 GB of storage, you'll have the power to collect and analyze your data faster and more efficiently than ever before.
Contact us for a quote today!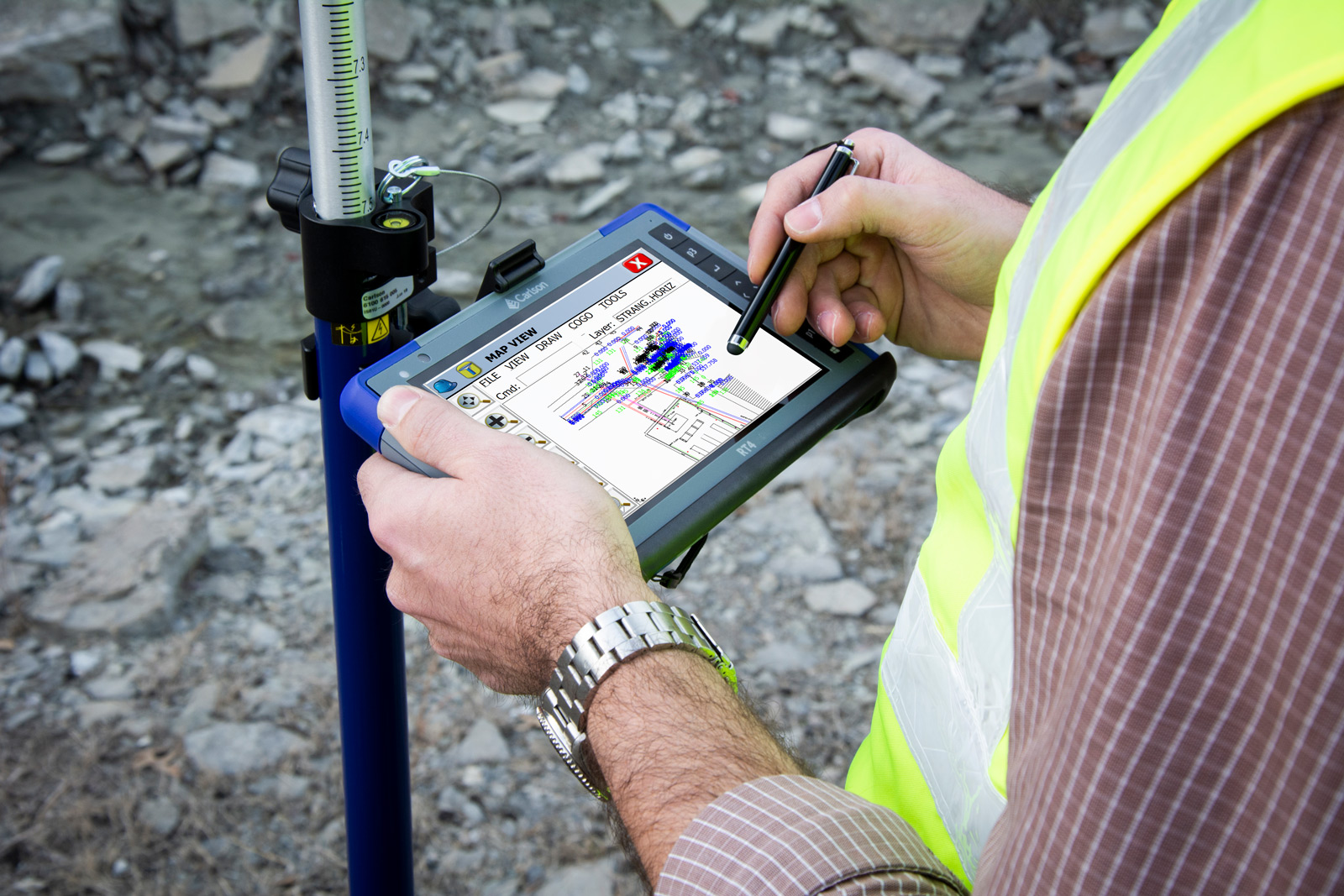 BRx7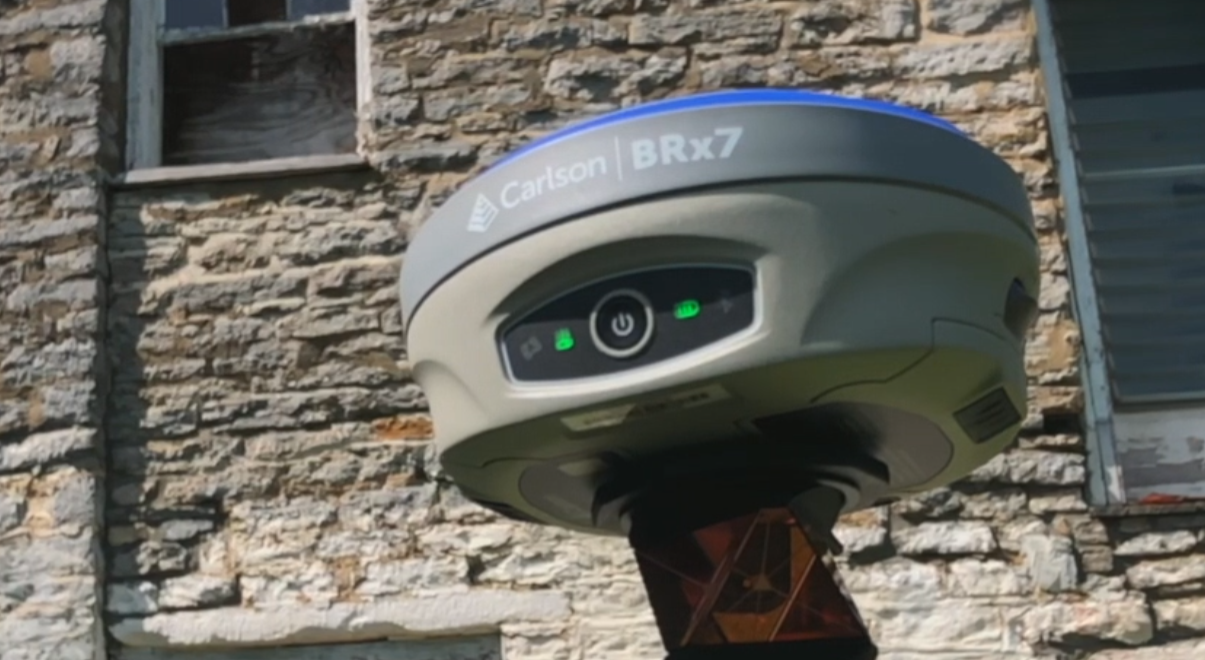 GNSS Base/Rover Receiver
The BRx7 GNSS receiver with CSI MobilePC delivers a modern and flexible GNSS RTK product for precision crash and crime scene mapping, with an intuitive and familiar application software. The lightweight BRx7 receiver may be used as a Rover, or as a Base to send corrections to RTK UAVs or GNSS Rovers.
The BRx7 provides a class-leading 800+ channels, 8gb of memory, tilt compensating ability, and a rugged, compact, IP67-rated housing. Best-in-class RTK performance is provided by the Athena GNSS engine, supporting multi-frequency GPS, GLONASS, BeiDou, Galileo, QZSS, IRNSS, and Atlas L-band capability. The BRx7 has an integrated dual-band UHF transceiver and a Quad-Band GSM modem together with Wi-Fi and Bluetooth.
Typical applications include Topographic and Engineering Surveys, Construction, Mapping and GIS. Click here to learn more about the Carlson BRx7's best-in-class features and benefits.
Contact us for a quote today!
AUTEL EVO II RTK
Advanced aerial platform for surveying, mapping, and more
The EVO II Pro RTK provides a proven, accurate, durable, and user-friendly, FAA Remote ID Compliant Unmanned Aircraft System (UAS) for numerous applications, including the creation of surfaces, point clouds, and orthoimages with Carlson PhotoCapture, as well as feature extraction and CAD plans with DVI-3D.
Available in packages with both PhotoCapture and DVI-3D to take your aerial data to finished deliverables, the EVO II Pro offers up to 36 minutes of flight time, high accuracy positioning with its detachable RTK module, a 20MP camera with 1″ sensor, and built-in mission planning for simple setup in the field.
Contact us for a quote today!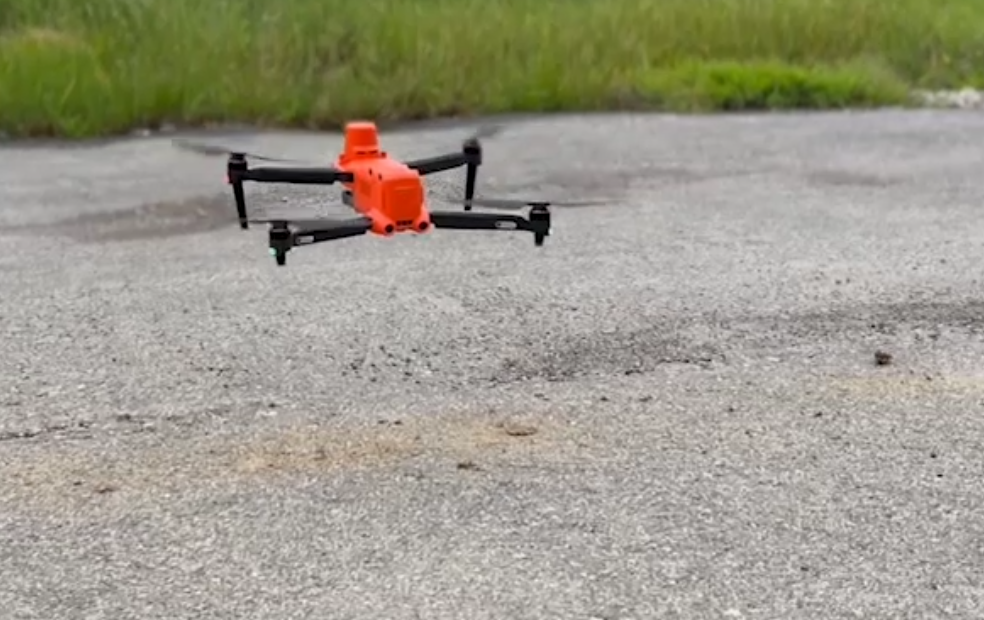 PHOTO CAPTURE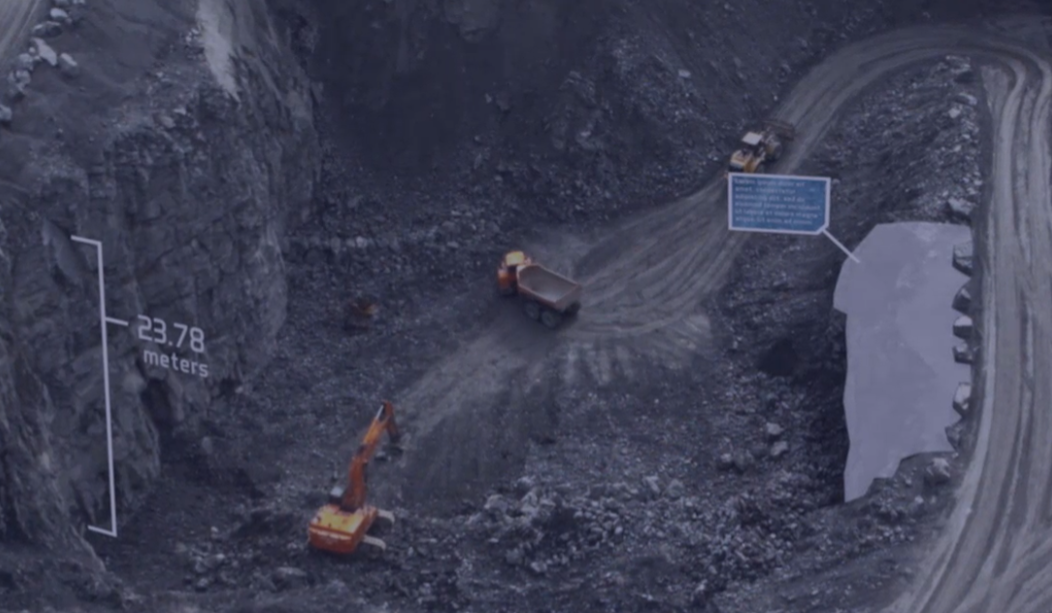 Bridge the Gap Between Drones and CAD
Aerial surveying and drone photogrammetry is rapidly becoming a vital part of any surveyor's toolkit. Thousands of people use drone site flyovers every day to help boost efficiency and lower costs.
With Carlson PhotoCapture drone photo processing software, you can use flyover data to:
• Quickly generate interactive 3D maps of sites
• Capture highly accurate 3D site data from any camera
• Share site maps with customers – anywhere, anytime!
• Save man-hours in the field
Our proprietary technology helps you track and share every metric about your site from anywhere in the world. PhotoCapture is available both as a cloud-based service at photocapture.carlsonsw.com and as a standalone desktop application.
Contact us for a quote today!
SCAN 3D
Accurate 3D Scanning with your Carlson RT5 or RTK5
Instant, mobile 3D scanning of rooms, spaces, equipment, and more
Highly accurate point cloud data sets comparable to and compatible with larger scale 3D scanning devices (terrestrial, aerial, mobile mapping)
Advanced targeting and optimization capabilities for highly accurate results
All local processing! No internet connectivity or cloud computing required
Core Features
Real-time 3D reconstruction with live quality feedback
Local data optimization (post-processing) for highly accurate results
Automatic AprilTag targeting for intelligent accuracy improvement
Planarity constraints, HD photo capture, and scan-time annotation
Single scene capture of up to 160 million points for larger spaces
Contact us for a quote today!
CSI MOBILE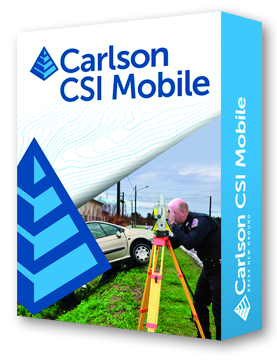 Overview
Measure and map crime scenes or traffic accidents with Carlson's CSI Mobile and its companion CSI Office software solutions. They are ideal for use by city and county police departments, State Police and consulting firms engaged in accident reconstruction. With all commands appearing in a single menu, Carlson CSI Mobile is both easy-to-learn and easy-to-use, and offers a library of more than 40,000 automobile makes and models. When recreating an accident scene, you can draw undamaged cars with only two field shots, based on the actual dimensions of the car. Illustrations of damaged cars can be created based on field shots of the damaged area only.
Draw linework in the field
Save field shots by extending or joining any point on existing lines
Easy "Move Up" and "Offset" commands
Accident Report as Text File based on car make and model
Carlson CSI Mobile and Office is designed specifically for police departments. Special thanks to the Cincinnati Police Department, who have been instrumental in its development.
Contact us for a quote today!
CSI OFFICE
Overview
Carlson Software Investigations (CSI) is designed by law enforcement professionals with powerful forensic diagramming capabilities to measure and map crime scenes and traffic accidents. CSI is ideal for city and county police departments, State Police and consulting firms engaged in accident reconstruction.
See how accidents happened. Determine the way criminals operated. Get powerful forensic diagraming capabilities with CSI Office to effectively reconstruct traffic accidents, complete with the capability for 3D viewing, and collect data in the field with CSI Mobile.
Contact us for a quote today!