Carlson
Special thanks to everyone at Carlson.  Without the trust and advice provided by Bruce Carlson, the guidance of the sales staff, and abilities of the programming team, none of this could be available to the law enforcement community.  Their diverse abilities and customer service mentality, truly puts the Carlson staff above all others.  The Carlson software and line of hardware available is a testament to their dedication and drive to be second to none.
Website – https://www.carlsonsw.com

4N6XPRT Systems®
The goal of 4N6XPRT Systems® is to make the process of gathering the vehicle information necessary to evaluate your a case as painless as possible. The two primary software products offered are  Expert AutoStats® and 4N6XPRT StifCalcs®. Expert AutoStats® is a stand alone program that provides dimensional data and other information of particular interest to the Accident Investigator/Accident Reconstructionist. This program currently has over 51,000 cars, vans, utility vehicles, and light trucks spanning the 1940's to the present. This is the most comprehensive single source reference for Vehicles sold in the U.S. & Canada. 4N6XPRT StifCalcs® is a stand alone program that puts the NHTSA Crash Test database on your own computer, allowing for quick retrieval of the Crash Test data with no need to get onto the internet. The program automatically calculates Stiffness values for tests containing sufficient information to do the calculations. The data from both of these programs is also available on a vehicle by vehicle basis for those who do not wish to purchase either or both of the programs.
Website – www.4n6xprt.com
Email – [email protected]
Phone – 619-464-3478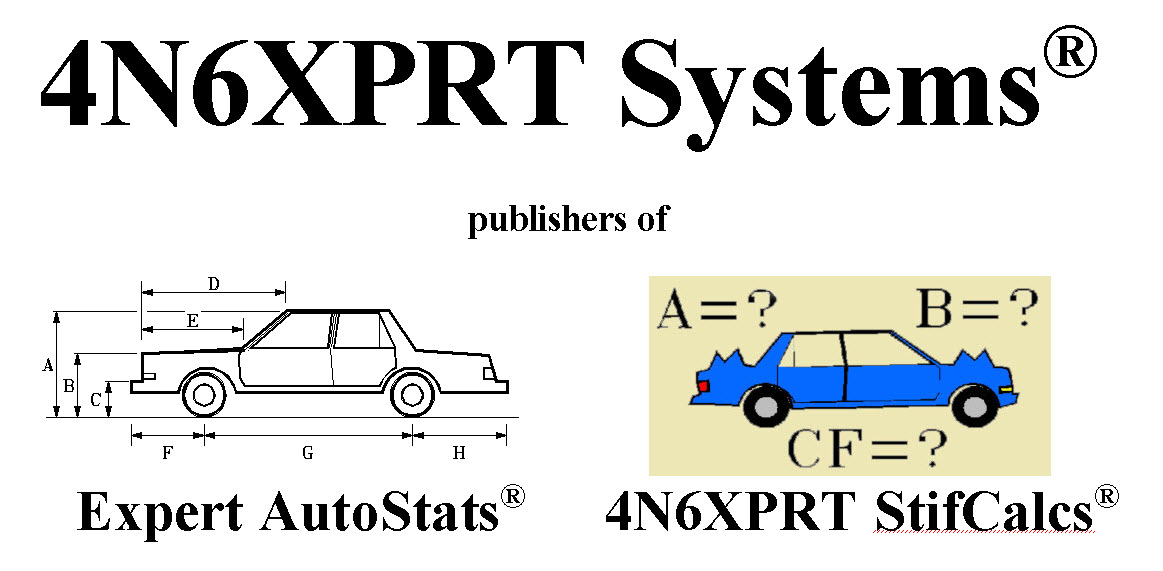 Collision Consulting and Reconstruction LLC